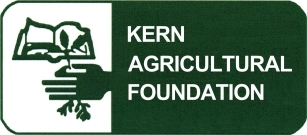 The Kern Agricultural Foundation fosters agricultural education in Kern County high schools and provides agricultural scholarships for Kern County students who are majoring in ag education.


If you would like to apply for one or more of the scholarships that we sponsor and present at our annual Scholarship Banquet, please click on any of the following scholarships, fill them out completely and send all of the required materials in by the due dates indicated.

*NOTE: All applications, recommendations and other required materials must be received before an application can be considered. So, plan ahead and start early. *

Good luck!



© 2007 Kern Agricultural Foundation, All Rights Reserved